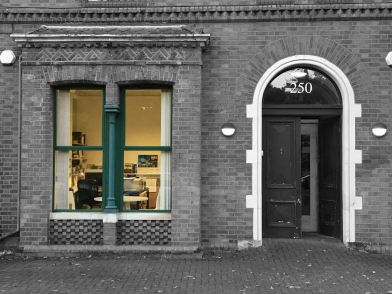 RHD is an architectural practice dedicated to providing a high quality design service, specialising in bespoke dwellings and thoughtful crafted extensions with very low associated energy use. Through a creative dialogue with our clients we seek to create engaging spaces that are a delight to use, responsive to needs of their user and that brings lasting improvement to the quality of people's lives.
We design contemporary buildings with an emphasis on simplicity, pragmatism and clarity of concept. Our projects are characterised by clean lines but they are also practical and enjoyable to use.
Being able to promote and work with talented local craftsmen, artists and artisans has often elevated projects beyond what is initially envisaged.
We undertake projects of all types and sizes. Most of our work is based in Northern Ireland, but we occasionally enjoy the opportunity to work further afield.
Robert Dunlop (Principal Architect) studied at Queen's University, Belfast during the 90's before starting with Robinson McIlwaine Architects. Later he joined his good friend Robin Richmond at rfr Architects where a passion for well designed, domestic scale architecture developed. Mie's second most famous quote "God is in the details" was a metaphor for Robin's approach to his design work, from hand drawn sketches to hand crafted completion, the emphasis was always about the importance of "detail". Sadly Robin passed away in 2013 after a battle with cancer. Robert, as RHD Architects, completed Robin's work to a standard he hoped he would be happy with. Since then, the principles gained through the previous years' experiences has strengthen the practice's design focus.